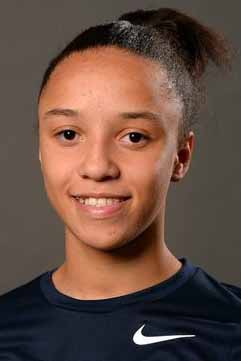 Jada Walker
Point Guard
CLASS: 2021
Landover, MD

Hometown

New Hope Academy

High School
28

Overall Rank

7

Position Rank
Considering
No schools available.
ESPN Player Evaluations
GEICO Nationals-April 2019: Crafty floor leader handles, weaves through the defense in transition game and distributes; slices to the rim with body control, passes in traffic; knocks down the jumper to the arc; decision-maker in half-court game; continues to be a battle-tested leader. (Olson)

Nike Tournament of Champions-December 2018: Lead guard handles and directs in half-court game; unselfish distributor, splits traps and attacks in the paint; mid-range game threat extends to the arc. (Olson)

USJN-July 2018: Athletic left-handed playmaker handles, weaves through traffic and distributes in transition; scores from the point guard position with range to the arc; disruptive defender. (Olson)

North Tartan Summer Jam-June 2018: Athletic floor leader handles in transition, pushes tempo and distributes; 1 on 1 creator, penetrates and scores in traffic; tough to contain, collapses the defense. (Olson)
,br> Boo Williams Invitational-April 2018: Left-handed floor general with a scoring punch in the back court; crossover creator, mid-range game delivery; flourishes in uptempo game. (Olson)
Notes
MVP of the GEICO National Championship in 2019.

USA Today 1st-team Maryland in 2019.

VHSL 5A All-State in 2018.